Elk River Hotel & Cafe
Enjoy Elk River, Sutton WV.
Welcome to the historic Elk River Hotel & Cafe! Located riverfront on the beautiful Elk River, and just 2 miles from I-79, you are moments away from all that the Sutton area has to offer. Guest in town to enjoy the gorgeous outdoor scenery and recreation are a short drive from the Elk River, Sutton Marina, Flatwoods Monster Museum, and the new Big Foot Museum.
After an exciting day of exploring the area, guests can enjoy comfortable and spacious accommodations with unbeatable amenities, including a private shower, individual heating/cooling, television, as well as the option to order a Deluxe Breakfast as an add-on. Sitting on 2.5 acres, the property offers beautiful scenic views, an outside kitchen, and an on-site cafe and bar.
For more information about the Cafe, including hours and menu, click here. It is open to the public!

The Glamping Domes are now open!
Luxurious and Comfortable Rooms
Each of our 15 rooms offer unique and thoughfully-appointed comforts that will remind you of home. Rooms are divided between the Main House area, the Carriage House area, and the Suites area.
The Meadow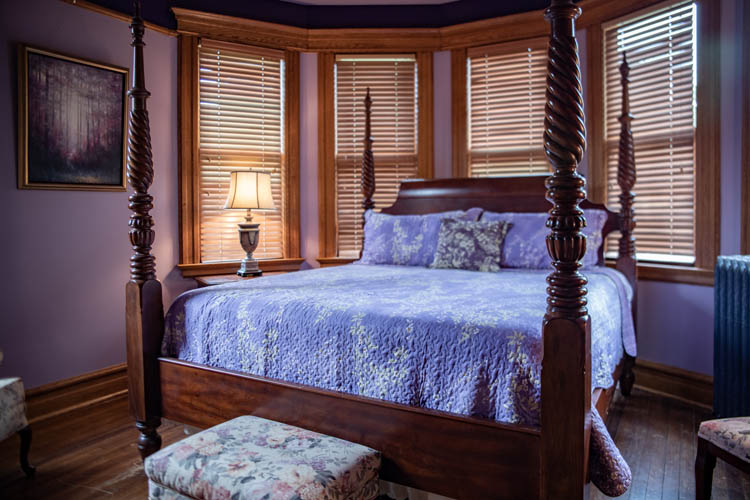 This spacious King Room offers wonderful amenities, including private bath, individual heating/cooling, television, and wonderful view of the surrounding nature.
The Autumn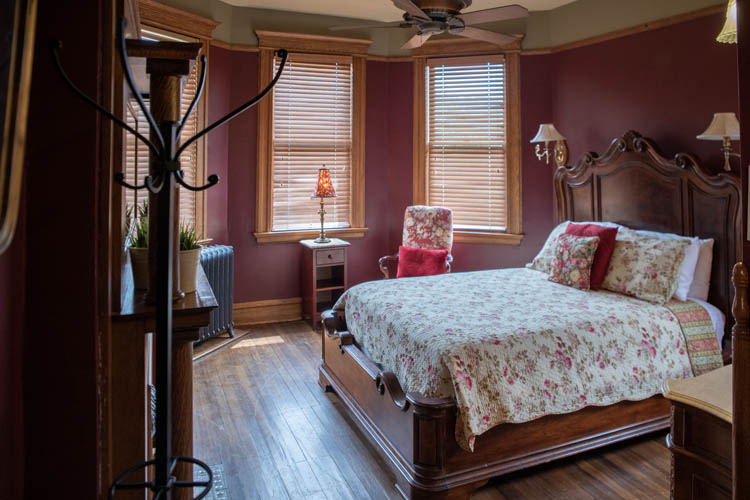 Located in the Main House, these spacious lodgings come equipped with a comfortable queen bed, sitting area, veranda deck, private bath, and television. A wonderful respite after a day exploring all that the Autumn has to offer!